Fire Suppression Contractor Insurance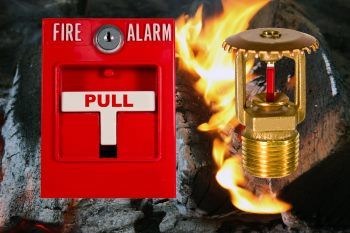 Fire Sprinkler Contractors… are you properly insured?
Work with an agent who understands your business
Do you have the coverages you need?
Are you paying too much for your liability coverage?
Fire Suppression Contractors Insurance from an EXPERT
Tim Martin, President of Neal & Martin Insurance Agency, is a Sprinkler Technician and maintains his Fire Protection License in the state of Ohio. Tim understands the fire suppression business and is the most qualified agent you can work with to ensure you have the coverage you need.
Experienced in providing coverage for all the Fire Protection Services
Fire Suppression System Installers
Fire extinguisher Service and Repair
Restaurant Fire Suppression Installation, Service and Repair
Everything you need for Fire Suppression Contractors Insurance
We provide coverage to contractors in Ohio and Kentucky. Insurance companies and underwriters are ready and waiting to insure contractors like you. Tim has developed relationships with these companies and underwriters so they can work together to provide you great service, coverage and value. Tim will write a policy that best suites you and your business.
Coverages available to you include:
General liability
Property (Equipment and tools)
Auto liability
Other critical coverages according to your needs
Give Neal & Martin Insurance Agency the opportunity to quote your insurance & review your coverage needs.
Contact Tim Martin today for your free quote!
Tim Martin